Liverpool Football Club's players will pay tribute at Anfield today to the 96 fans who died in the Hillsborough disaster 23-years-ago.
It is the Merseyside club's first home fixture since the release of the Hillsborough report.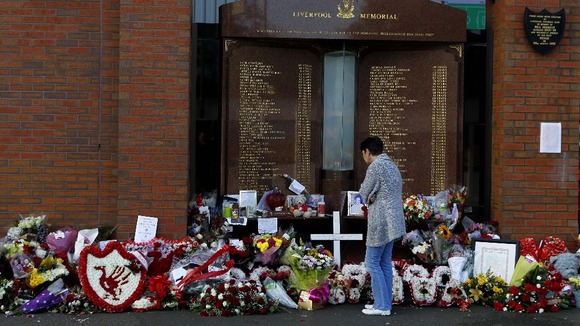 Liverpool host rivals Manchester United and the opposing captains, likely to be Steven Gerrard and Nemanja Vidic, will share the honour of releasing 96 red balloons shortly before kick-off, to represent the number of Liverpool supporters who perished in the tragedy.