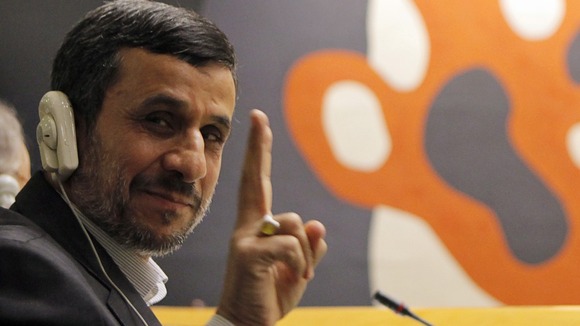 Iranian President Mahmoud Ahmadinejad disregarded a U.N. warning to avoid incendiary rhetoric and declared ahead of the annual General Assembly session that Israel has no roots in the Middle East and would be "eliminated."
Speaking to reporters in New York, he also said he does not take seriously the threat that Israel could launch a military strike against Iran's nuclear facilities, denied sending arms into Syria, and called economic conditions in his sanctions-hit country "not as bad as they are portrayed.
Ahmadinejad is scheduled to speak at the U.N. on Wednesday.