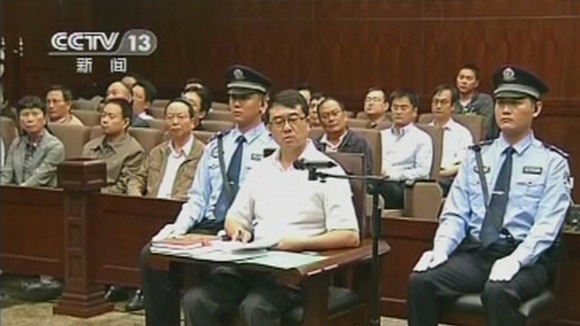 The Chinese ex-police chief who sparked a divisive political scandal when he disclosed the murder of British businessman Neil Heywood has been jailed for 15 years.
Wang Lijuan was convicted of defection, abuse of power, and other crimes after visiting the US consulate in Chengdu in February and revealing that Mr Heywood, who was found dead in November, had been murdered and that the wife of his boss, senior politician Bo Xilai, was involved.
Gu Kailai was handed a suspended death sentence last month for poisoning Heywood with cyanide in the south-western city of Chongqing, where her husband was chief of the Communist Party.
Wang was sentenced today at the Intermediate People's Court in Chengdu, China's official Xinhua news agency said.
He received a lighter term than the 20 years set out in the sentencing guidelines because of his help in exposing the central element in the scandal.