Olympic hero Mo Farah returned to his old college today for the first time since leaving to talk to students about his rise to stardom and the Mo Farah Foundation.
The 29-year-old tweeted earlier today: "Back at my old school Feltham school this morning for a visit..! Been a long time... This where it all started..!!!"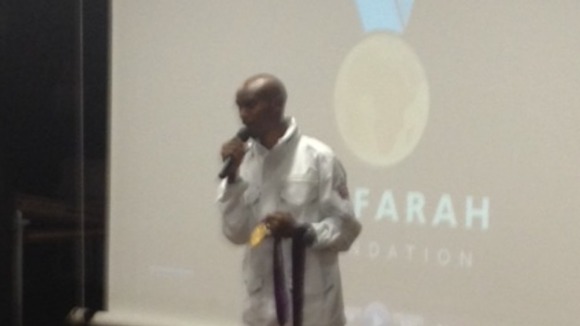 He also told students he wanted to be a footballer when he studied at the College, until his teacher told him he was "rubbish".