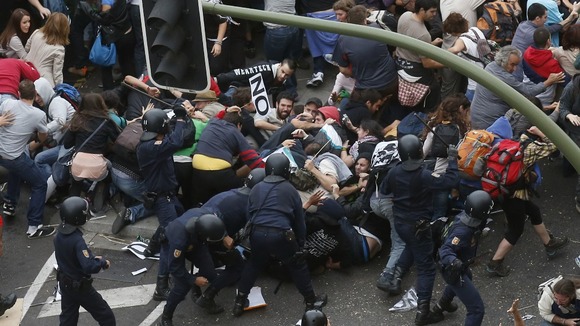 Protesters clashed with police in Madrid as the government prepares a new round of unpopular austerity measures for the 2013 budget that will be announced on Thursday.
Thousands gathered in Neptune plaza, just a few metres away from El Prado museum in the centre of the Spanish capital where they formed a human chain around parliament, surrounded by barricades, police trucks and more than 1,500 police in riot gear.
Police fired rubber bullets and beat protesters with truncheons, first as several protesters were trying to tear down barriers and later to clear the square.
Police said at least 15 people had been arrested and at least 6 injured.