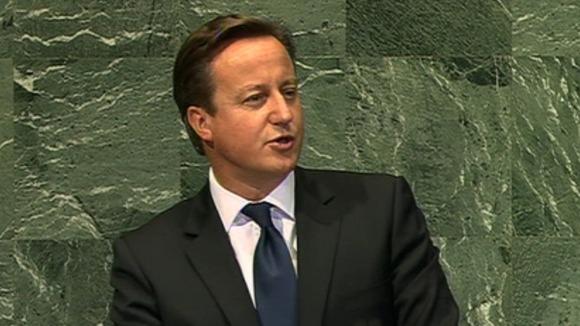 The hands of the UN are stained with blood due to its failure to stop the atrocities of the Assad regime in Syria, Prime Minister David Cameron told the General Assembly today.
He cited a recent Save the Children report documenting the torture and murder of children by regime forces in Syria, saying: "The blood of these young children is a terrible stain on the reputation of this United Nations.
"And in particular, a stain on those who have failed to stand up to these atrocities and in some cases aided and abetted Assad's reign of terror."