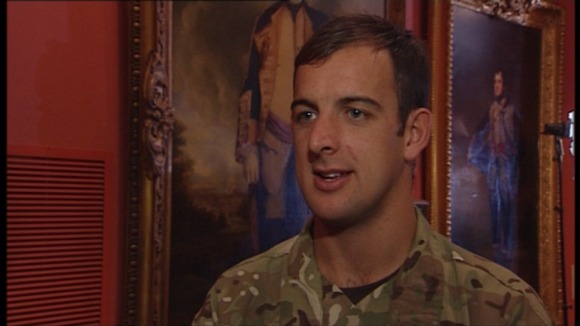 Acting Corporal Sean Lee Jones has been awarded the Military Cross for his "unflinching courage and extraordinary leadership in the face of extreme and tangible danger."
With his multiple-strength patrol seemingly outflanked and overwhelmed by extremely accurate and heavy small-arms fire in Helmand Province last December, Acting Corporal Jones led a swift rocket response before instructing his men to fix bayonets and break cover.
With two men providing fire support, a hand grenade completed the final assault to send the insurgents falling back in disarray. The Ministry of Defence said the enemy was beaten by the "speed, aggression and audacity of his attack."
Acting Corporal Jones "epitomised the best qualities of the British infantry, displaying gritty determination, controlled aggression, tactical cunning, and complete disregard for his own safety," the ministry added.