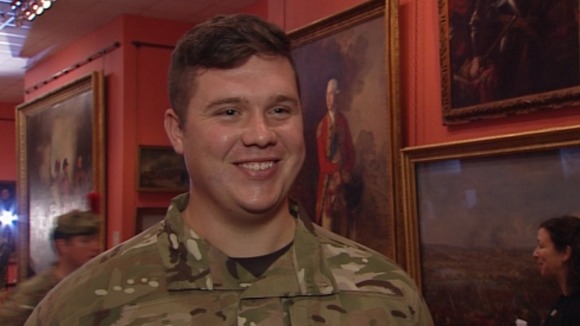 Sapper Matthew Garey has been awarded the Queen's gallantry medal for his "awe-inspiring courage" and "extraordinary" conduct as he battled to clear a route damaged in a fatal attack by an Improvised Explosive Device in Helmand Province.
He placed himself in harm's way for five hours as he painstakingly searched for a sign of an IED ahead of his team, with ultimate success.
The Ministry of Defence said: "Finding a deeply buried command wire in his path provided the final piece of the jigsaw that told the story of a complex, multiple IED attack planned to hinder the freedom of movement along the route."