Adele's Bond theme 'leaked'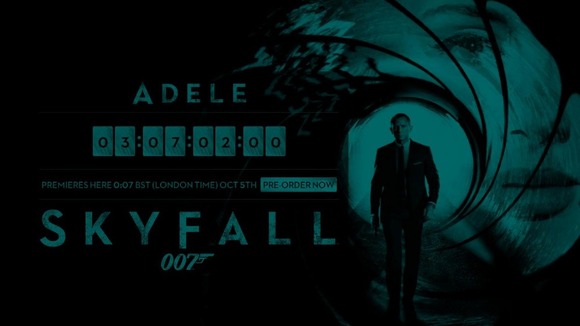 A preview of Adele's track Skyfall for the new James Bond film appears to have been leaked on the music sharing website Sound Cloud. The track has been played more than 140,000 times in the last 24 hours.
Bond fans have welcomed Adele's "classic" theme for the latest 007 film after the short clip was released.
Ajay Chowdhury, from the James Bond International Fan Club, said: "It's a beautiful ballad that promises to become a Bondian classic. I can imagine it in the film, underlaid by Daniel Kleinman's titles - Bond fans are in for an aural treat."