Comedian Justin Lee Collins and his ex-girlfriend Anna Larke, lived together from January to July last year in a deeply troubled relationship as she tried to overcome alcoholism, the court has heard.
Collins is accused of making her come off social networking websites, sleep facing him and throw away DVDs because they featured actors she found attractive.
Today he denied all those claims and denied making death threats against her.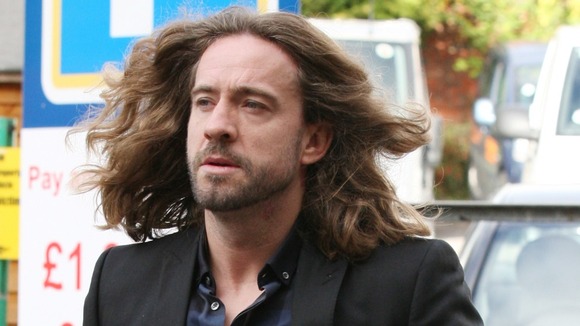 Collins said such was his former girlfriend's jealousy that, as soon as his appearance in the West End production Rock Of Ages was announced last year, she immediately accused him of having an affair with fellow performers.
He said: "Far from being excited for me or being happy about the prospect, she was on the computer to look at the cast list.
"This was before I had even started rehearsing or met the cast.
"Anna knew their names and was confronting me with the better looking members of the cast, asking 'Which one is it going to be?"'
Collins said the seven-month relationship with Ms Larke was "absolute hell".
"I thought she loved me and was crazy about me," he said, "but it turned out only the second part was true."