As the funeral cortege arrived at Manchester Cathedral there was spontaneous applause to the sound of a Scottish bagpiper.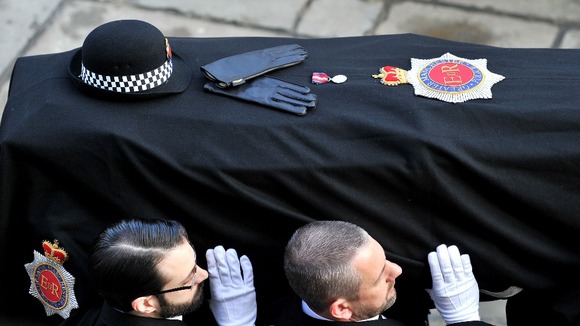 A large portrait photo of Pc Bone was carried into the cathedral, followed by her coffin, draped in black cloth and carried by six of her police colleagues.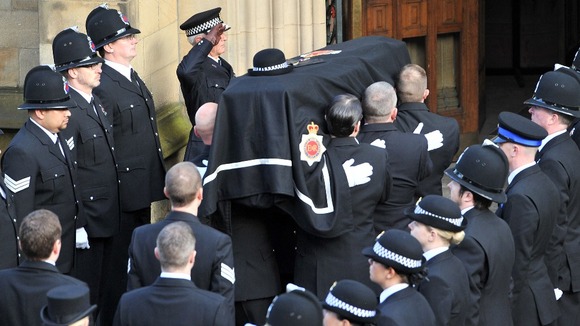 The coffin was taken in to Brahms's Herzlich Tut Mich Verlangen. The first hymn sung was The Lord's My Shepherd I'll Not Want. Bible readings were given by PC Bone's colleagues Inspector Jane Brown and PC Tracey Miskell.