Illusionist David Blaine begins daredevil electric stunt
Illusionist David Blaine has begun his daredevil electric volt stunt in New York.
The 39-year-old will spend three days and three nights standing in the middle of a million volts of electric currents streamed by tesla coils.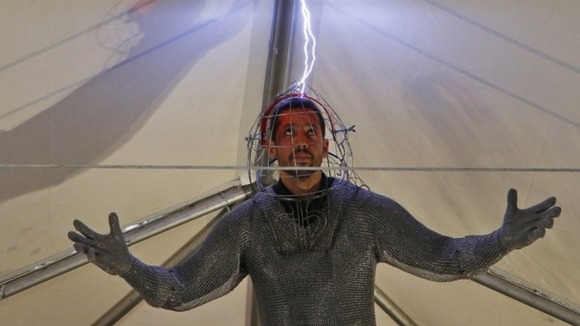 The feat is called "Electrified: One Million Volts Always On" and is open to the public. Spectators are also encouraged to type messages to Blaine to control the electricity around him and help keep him alert.