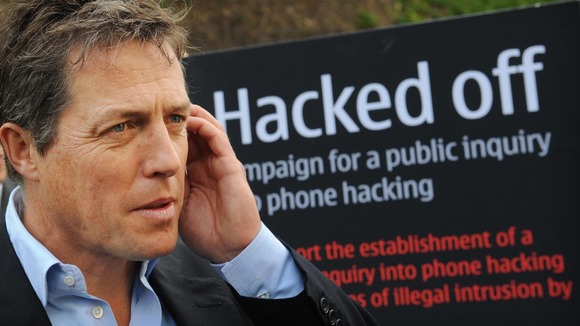 The actor High Grant has urged the Government to establish an independent media regulator on the back of Lord Leveson's inquiry into press ethics.
"Self-regulation of the press is a system that has been proven to fail for 50 years," the actor told the BBC's Andrew Marr Show.
"What could come out of Leveson is an independent regulator. I do not see the slightest danger to freedom of speech from it."
Grant said he fears David Cameron's government could ignore the findings of the inquiry.
"Suddenly, sinisterly, a few weeks ago we start to get weird rumblings from (the Government) that Leveson is a waste of time," he said.