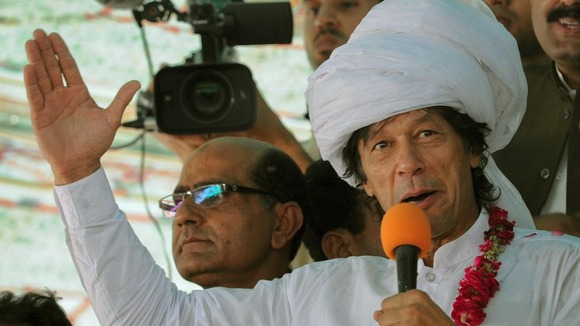 Pakistani authorities stopped an anti-drone protest lead by Imran Khan from entering South Wazirista by placing shipping containers on the highway.
The 15-mile convoy of vehicles were delayed several times during the march and then told that it was unsafe for them to be the on the road after dark.
Despite this the protest was hailed as a "huge success" by the ex-cricketer turned politician. Addressing the crowd he said:
"We want to give a message to America that the more you carry out drone attacks, the more people will hate you"