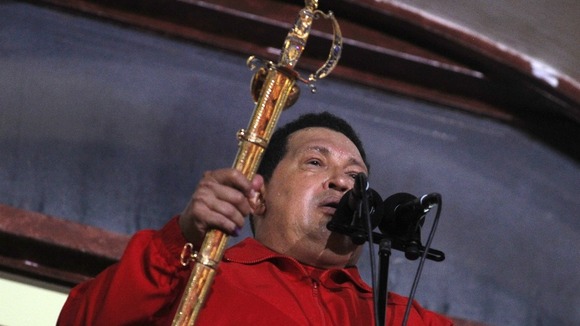 A fist-pumping Hugo Chavez has led throngs of supporters in celebration from the balcony of the Venezuelan presidential palace in Caracas.
The socialist leader has been re-elected just months after cancer treatment removed him from the public eye and left him fending off rumours that he was dying.
Mr Chavez emerged to make an address at Milaflores Palace dressed in a signature red shirt and waving a replica sword of independence hero Simon Bolivar after his new six-year term was confirmed.
The 58-year-old, who has been in power for 14 years, told his adoring crowd: "Today we've shown that Venezuela's democracy is one of the best democracies in the world, and we will continue to show it."