Police are hunting for a vandal defaced a painting by Mark Rothko at the Tate Modern art gallery.
Eyewitness Tim Wright said: "This guy calmly walked up, took out a marker pen and tagged it. Surreal."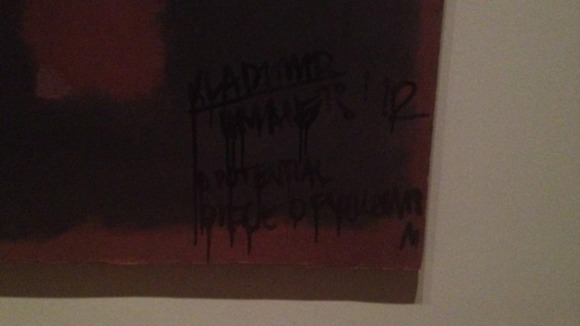 A picture he uploaded to the social networking website showed five or six words scrawled on the bottom-right corner of the piece, with black streaks of paint running down from the daubed writing.
They appear to read: "Vladimir Umanets, A Potential Piece of Yellowism."