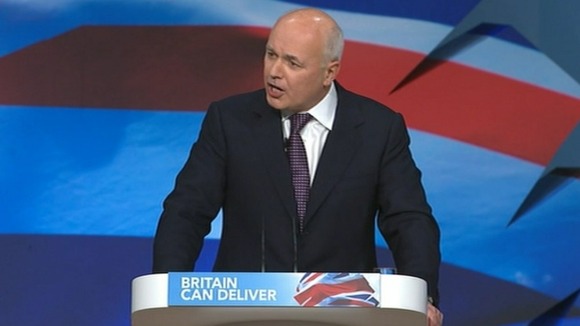 The Work and Pensions Secretary Iain Duncan Smith is speaking at the Conservative conference in Birmingham.
He had harsh criticism for Labour over its welfare spending and employment record, and praise for the government's controversial Work Experience scheme which he described as "an incredible success".
He said: "Half of those taking part are off benefits within 21 weeks of starting their work experience course. How incredible.
"Labour and the unions would rather have the people of this country living on state handouts and being unemployed."