Jubilant supporters poured onto the streets of Venezuela's capital Caracas to celebrate the victory of President Hugo Chavez.
Mary Reina, a 62-year-old Chavez supporter who lives in the hillside slum where the president cast his vote said: "I'm celebrating with a big heart. Chavez is the hope of the people and of Latin America."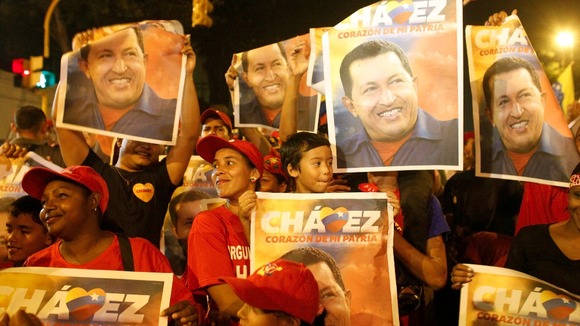 Chavez, 58, took 54.42 percent of the vote, with 90 percent of the ballots counted, compared with 44.97 percent for young opposition candidate Henrique Capriles, the electoral authority said.