Prince Harry named Tatler's 'Man of the Year'
Tatler magazine has named Prince Harry its "Man of the Year", calling him a "big-hearted warrior prince" who "works tirelessly for his wounded fellow soldiers".
The accolade marks an eventful year for the third-in-line to the thrown, which culminated in the publishing of those infamous naked photographs.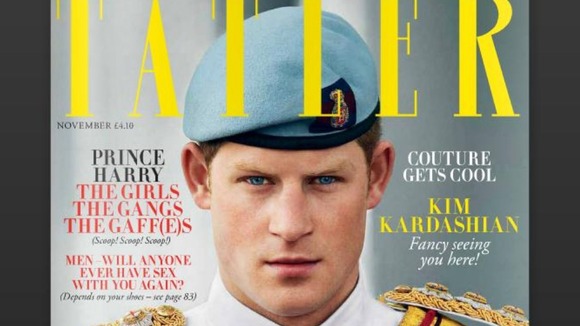 In what the high society magazine calls "an eye-opening portrait of the most compelling, charismatic royal for generations", it chronicles the life of the young prince from nursery school to the present day.
Next to the headlines "Dirty Harry" and "Going Commando", the November edition of Tatler has reams of photographs of Prince Harry throughout the years.
Its front cover even promises to reveal "The Girls, The Gangs, The Gaff(e)s".