Venezuelan opposition leader Henrique Capriles has accepted defeat and congratulated President Hugo Chavez on his re-election victory.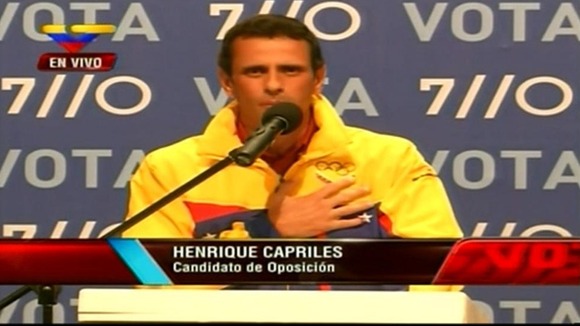 Capriles told supporters at his campaign headquarters, "I send him my congratulations".
He went on: "I hope a political movement that has been in power for 14 years understands that almost half the country does not agree with it".
Capriles also said he was proud of the large number of voters who turned out to cast their ballots for him.