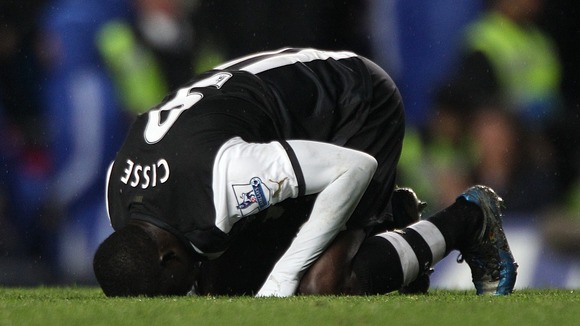 The Muslim Council of Britain has warned Newcastle's Muslim players that wearing shirts carrying Wonga's sponsorship could infringe Sharia law.
Shaykh Ibrahim Mogra, assistant secretary general of the MCB, told the Independent:
"The idea is to protect the vulnerable and needy from exploitation by the rich and powerful.
"When they are lending and are charging large amounts of interest, it means the poor will have short-term benefit from the loan but long-term difficulty in paying it back."
"The Islamic system is based on a non-interest-based system of transaction," he added.
Mogra points out that former Tottenham striker Frederic Kanoute, a practising Muslim, was allowed to wear an un-branded shirt when playing for Sevilla, who were at the time sponsored by gambling firm 888.com.