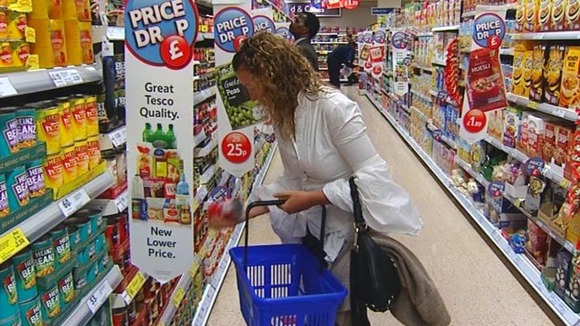 Tim Lang, professor of food policy at London's City University, said there were deeper structural issues to global food market price rises that politicians were "not taking seriously." Speaking on BBC Radio 4's Today Programme he said the rise in food prices would hit the poorest hardest:
"Most analysts think the long drop in food prices, of affordability, is over. We are now in a new world, a world of new fundamentals, not just bad weather this year but a long-term squeeze."
"The figures are terrible, the bottom 10% have seen a drop of food affordability of 20%, the poorest are suffering the most here, as food prices have risen 12% in real terms."
"In health terms though, the price of fruit has risen 34% and we know the government has slipped out some figures last week showing the poorest are cutting back on fruit. This is a disaster for public health"