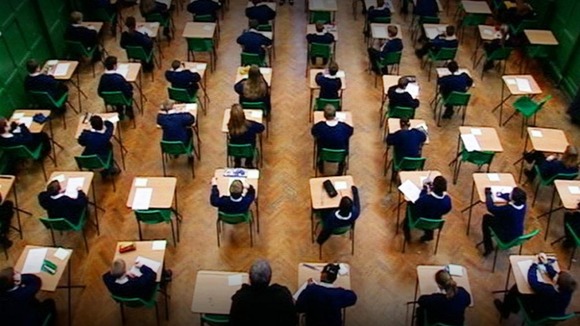 More than 45,000 school pupils will resit GCSE English exams next month following a scandal over grades, it has been reported.
Figures given to the BBC by exam boards show that about one in 14 who took the exam earlier this year will resit.
Students in England, Wales and Northern Ireland were given the opportunity to retake part or all of their exam after complaints that results had been downgraded.