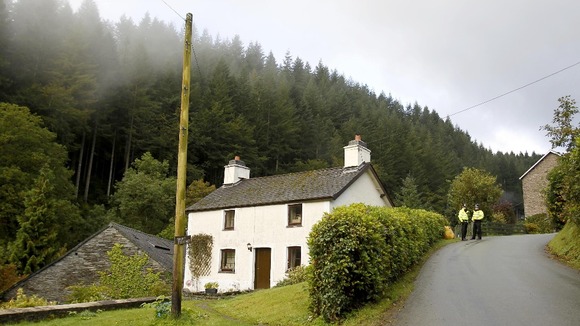 Dyfed Powys Police have brought in diggers to help search for April Jones close to the last known residence of Mark Bridger, 46, Wales Online reports.
Mr Bridger was arrested on suspicion of April murder and abduction on Friday, October 5.
Superintendent Ian John said 90 out of 135 officers have been deployed to the village of Ceinws, around five miles north of where April was last seen. He added that the move was not based on any new intelligence.
The diggers are helping to search in open ground - "not in his house but close to it" - Supt John said.