The anti-capitalist Occupy movement says several of its supporters have chained themselves to the pulpit of St. Paul's Cathedral.
The action marks one year since the movement's protesters began their camp outside the cathedral.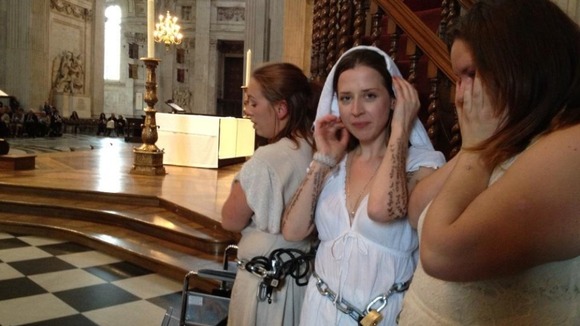 The St Paul's camp was forcibly removed by authorities back in February this year.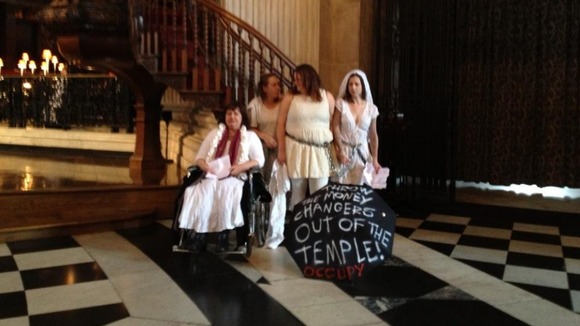 City of London Police are at the cathedral but the women from the anti-corporate group are understood still to be inside.