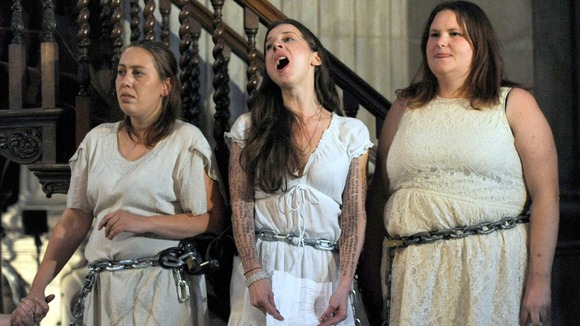 Four women from the Occupy movement chained themselves to the pulpit in London's St Paul's Cathedral during evensong.
The women interrupted the service, shouted a list of grievances against the cathedral and read part of the Bible, according to a statement from St Paul's.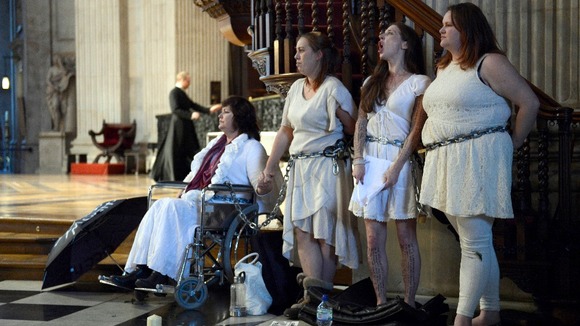 The service was then allowed to continue as the women, one in a wheelchair, remained chained to the ornate, carved pulpit under the cathedral's dome.
The women received communion, with the priests taking the service coming over to the pulpit to do so.