Scotland's First Minister Alex Salmond shook hands with the Prime Minister before their meeting on Scottish independence.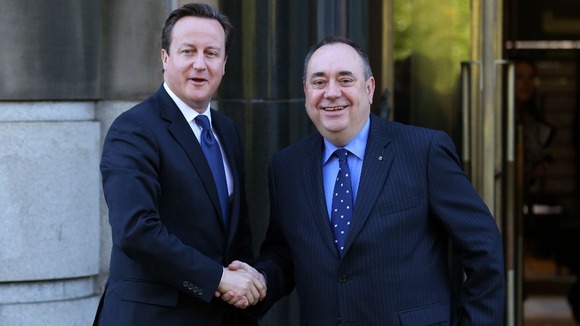 The pair sat opposite each other for the meeting, flanked y the Scottish Secretary and Deputy First Minister of Scotland.
On the wall behind Mr Salmond's back hung a picture showing the Scottish constituencies won by his SNP party at the last election.