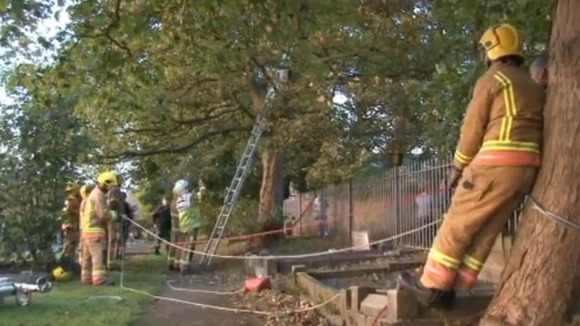 A student had a lucky escape after he lost control of his parachute on his first ever jump and landed in a tree.
Liam Byrne's parachutes became entangled before he landed in Shotton Colliery, County Durham.
The 18-year-old, who narrowly avoided landing on a church, was stuck for about half an hour before being rescued by firefighters.
"It was a bit scary, I just made sure I grabbed on to the tree until someone came and found me," said the Northumbria University student.
Follow the story on the ITV Tyne Tees site.