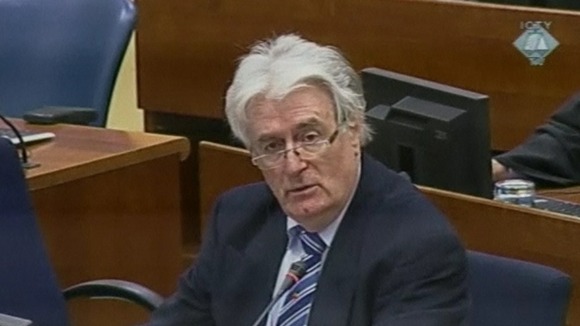 Radovan Karadzic, the former Bosnian Serb leader began his defence today, accused of genocide and war crimes in Bosnia during the 1990s.
He said far from being accused, he should be praised for his efforts to promote peace.
Prosecutors have accused him of responsibility for the shelling of the Bosnian capital when it was under siege by Bosnian Serb forces.