Angela Formosa said that she and her taxi driver husband Daniel, 36, were "happy and relieved" to have the girls at home.
She said: "They are really well, they are putting on weight. They are normal bubbly babies who are starting to smile and cry when they want something.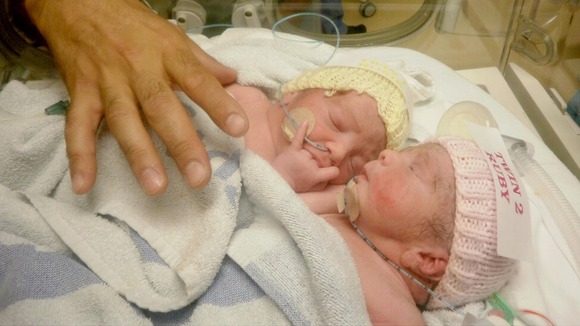 The mother-of-three added that she was "incredibly grateful" to the GOSH staff.
"What they have done for my two girls is amazing. When I was pregnant they were saying that the survival chances were quite low. For them to have been operated on and doing so well - it is amazing."