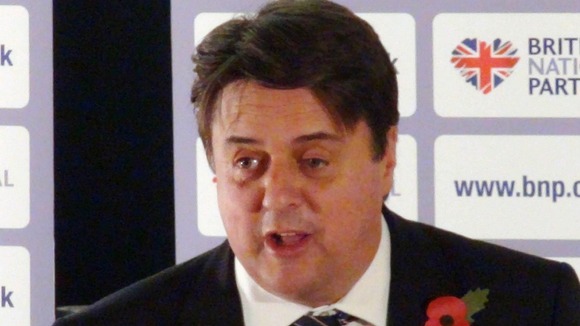 The BNP leader Nick Griffin has denied that the comments he made on Twitter were in any way menacing. He told Sky News:
"I was very angry in the way in which left-wing political activists and a minority of gay activists are working with left-wing judges to use the Human Rights Act to persecute ordinary people, especially Christians.
"I most definitely didn't post a menacing message and there's nothing inciteful [sic]. I said that we'd be holding a demonstration on behalf of everybody including gay people to decide who they have and don't have in their homes. I don't think that could be described as menacing.
"I only regret that we haven't so far found the address of the judge who made that outrageous judgement because when we do we'll be looking at a demonstration somewhere near that."