Alex Salmond has attacked the combined 'No campaign' of the Conservative and Labour parties.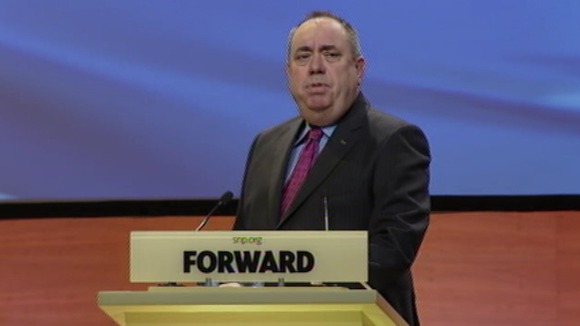 At the SNP conference in Perth, the First Minister has said,
"Labour were the party which brought the country to its financial knees unites with the Tories, the party of omnishambles to collectively tell Scotland that we are incapable of running our country. The message is clear enough - abandon hope all you who vote vote no."