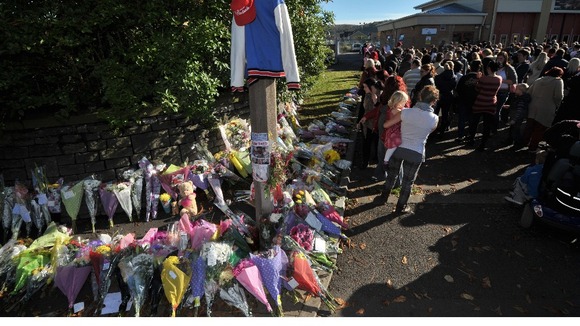 Reverend Jan Gould, who is due to take the church service for victims of the Cardiff hit-and-runs this evening, has pleaded with people not to "harbour revenge" against the perpetrator:
"If people aren't able to forgive, they will never really move on from this because harbouring revenge and anger, in the end, can only be destructive.
She added: "We're here really to give the community a chance to just come together, to stand shoulder to shoulder in our shock and in our grief, and just try to encourage one another to support one another.
"My emotions did come out this morning, along with everyone else's, and that was no bad thing. In one way it was difficult, but in another it was a privilege to be able to try and help people in that way."