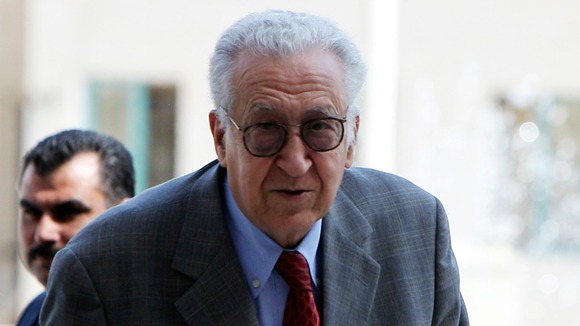 Peace envoy Lakhdar Brahimi has met with Syrian President Bashar al-Assad in Damascus as he bids to secure a temporary ceasefire in Syria's bloody civil war, the country's state television has reported.
The international mediator has now met with both sides in the dispute after calling for the conflict to cease during the Islamic Eid al-Adha holiday at the end of this week.
Syria has so far given a guarded response to Mr Brahimi's proposal, suggesting it wants guarantees that rebels would reciprocate any move by Assad's forces.