UK 'to double number of drones' in Afghanistan
The UK is set to double the number of armed RAF drones flown on operations in Afghanistan, The Guardian has reported.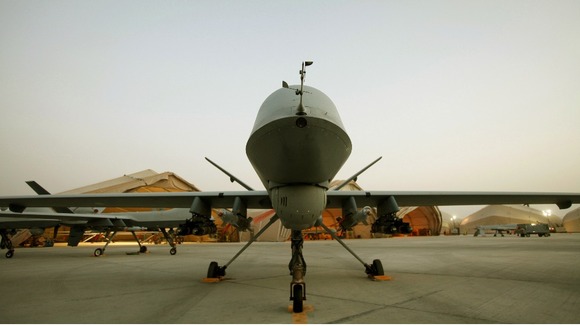 Five new MQ-9 Reaper unmanned aerial vehicles (UAVs) are expected to begin operations within six weeks, and for the first time the aircraft will be controlled from terminals and screens in Britain, the newspaper claims.
Pilots based at RAF Waddington in Lincolnshire will reportedly fly the new UAVs.
Currently the five drones the UK has in action in Helmand Province are operated from Creech Air Force base in Nevada, as it has been unable to fly them from the UK.