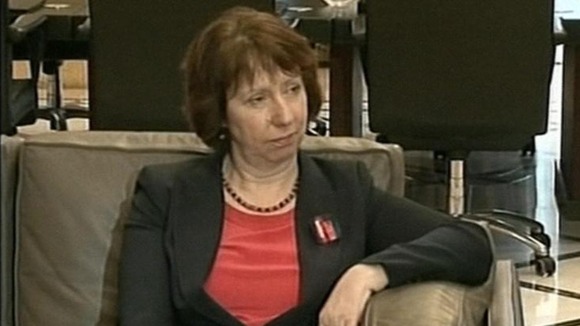 European Union foreign policy chief Baroness Ashton met with Lebanon's Prime Minister Najib Mikati in his Government Palace in Beirut this morning to discuss the ongoing crisis in Syria. Baroness Ashton is on a tour of the region.
Mikati was working from home three days after he suspended his decision to resign in protest at the assassination of security official Wissam al-Hassan.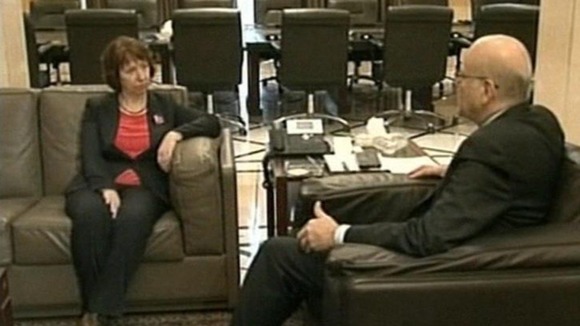 The visit comes as Lebanese troops continued their major security operation to open all roads and force gunmen off the streets of Beirut and Tripoli.
The army is trying to contain an outburst of violence set off by the assassination of al-Hasan.