Members of the public were duped into donating thousands of pounds to fund a massive suicide terror attack planned for Britain, a court heard today.
Irfan Naseer, 31, Irfan Khalid and Ashik Ali, both 27, were among a group of men who posed as collectors from the Muslim Aid charity, to carry out street collections and door-to-door pleas for cash in Birmingham and Leicester last year.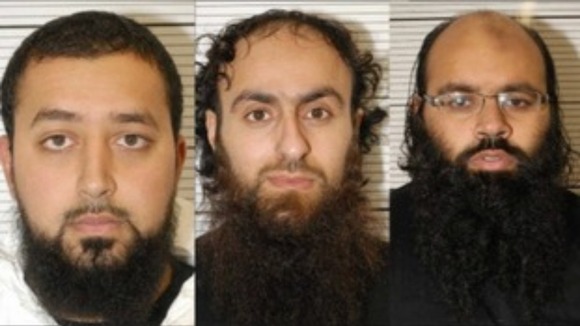 But the charity received just a fraction of the Ramadan collection cash in August last year, with the vast majority being kept to finance the plot, the jury at Woolwich Crown Court.
Notes found by police suggested that they collected £12,100 but the court was told they also lost £9,149.39 from their gains by using it to trade in foreign currency over four weeks.
The three men allegedly inspired by Al Qaeda are on trial accused of plotting a massacre which prosecutors claim could have killed more people than the 7/7 bombings.
The defendants deny the charges.