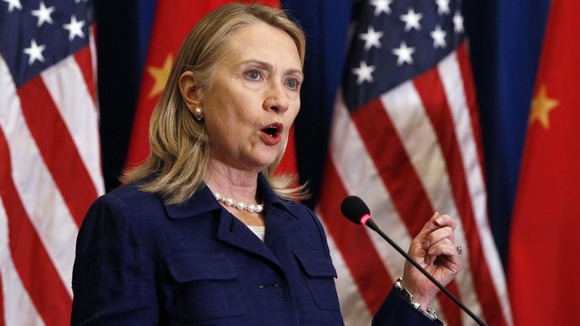 Secretary Clinton said the US supports Joint Special Envoy for Syria Lakhdar Brahimi's call for a ceasefire for Eid al-Adha. Clinton said again what she has said repeatedly in the past that the US would like to see the violence come to an end, and see a political transition begin.
Clinton also condemned the attack in Lebanon that killed the head of their intelligence agency. She said she spoke with the Lebanese Prime Minister over the weekend and expressed her condolences. An FBI team will support the Lebanese investigation into the bombing.
She said:
"We don't want to see a vacuum of legitimate political authority that could then be taken advantage of by the Syrians or by others that could create even greater instability and violence.
"So we call on all parties in Lebanon to support the process that President Suleiman is leading to choose a responsible, effective government that can address the threats that Syria faces and hold accountable those responsible for last week's bombing."