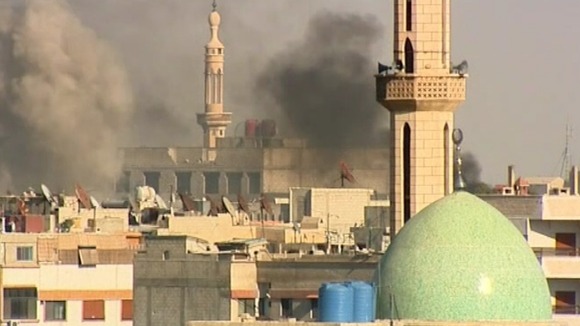 Dozens of people were killed at dawn in Douma city to the northeast of the capital Damascus, with both the government and the rebels accusing each other of the massacre.
The state-run SANA News Agency said that an "armed terrorist group has committed an ugly massacre that claimed the lives of 25 people who were killed by knives near Hawa Mosquein Sli Bin Taleb Street in Douma."
The opposition accused the Syrian government of being behind the "massacre".