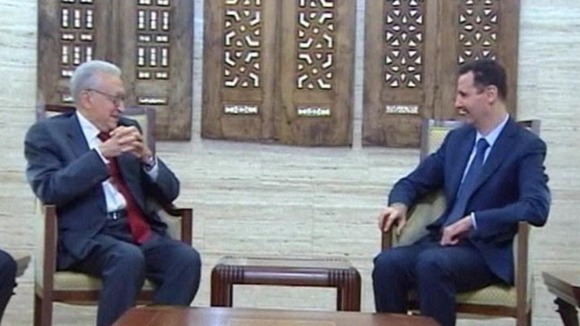 The Syrian foreign ministry has said its army are still studying the terms of Lakhdar Brahimi's truce proposal and will announce their decision on a temporary ceasefire to mark the Eid holiday shortly.
The Muslim holiday of Eid is due to start tomorrow and lasts three of four days. Brahimi said some of rebel groups had also agreed, in principle, to a truce. Brahimi said:
"After the visit I made to Damascus, there is agreement from the Syrian government for a ceasefire during the Eid."