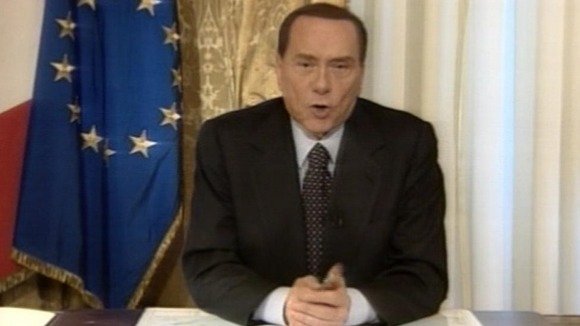 Silvio Berlusconi announced yesterday that he would not run for Prime Minister in the forthcoming general election.
In a televised statement, he said "I still have good muscles and a bit of brains, but what is left for me is to give advice."
He said that resigning from the premiership last year was a painful decision but that the country does not want to participate in a "witch hunt".
Mr Berlusconi is still free to play an active role in politics despite a ban on holding public office since the ban is suspended until after the appeals process.