The Defence Secretary Philip Hammond was present for a major Anglo-French naval exercise involving around a quarter of the British fleet.
The Navy flagship HMS Bulwark was the centre of attention in the drills that were designed to test both nations' naval response to unexpected world events at short notice.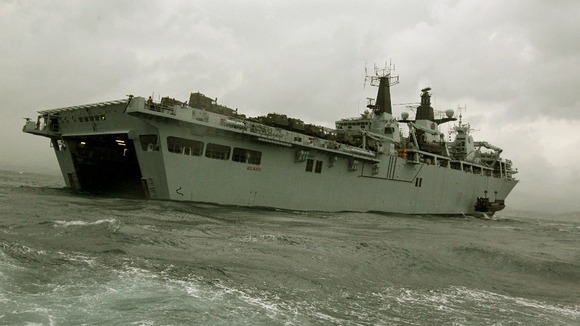 It was one of the first joint exercises under the Combined Joint Expeditionary Force (CJEF) - an initiative agreed in 2010 to work more closely with French allies.