An initial review into the deaths of a Royal Marine and an army medic in Afghanistan has revealed the killings were not caused by "friendly fire", the Ministry of Defence has said.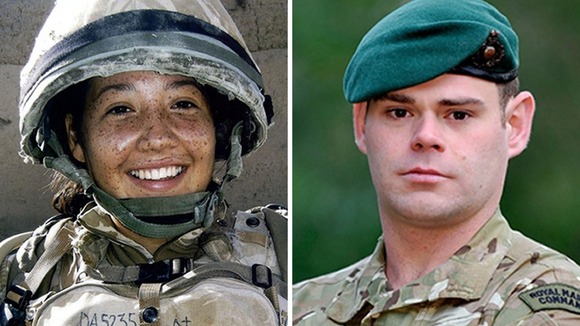 Corporal Channing Day, 25, who served with the 3 Medical Regiment, and Corporal David O'Connor, 27, of 40 Commando, where fatally injured while on patrol in the Nahr-e Saraj district of Helmand province on Wednesday.
An Afghan man, who is believed to have been a member of the Afghan Uniformed Police but who was not wearing uniform at the time, also died during the incident, an MOD spokesperson confirmed.
He said the UK patrol was not working with any Afghan partners at the time.
A MOD spokesman said analysis of the event is "likely to take some time" while forensic examinations are carried out. A parallel Royal Military Police investigation is also being undertaken.