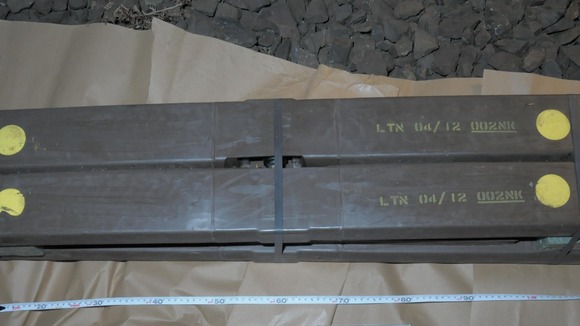 The North-West Counter Terrorism Unit (NWCTU) has launched an appeal for information after munitions were stolen from a freight train between Cumbria and Oxfordshire.
Ten packages - each containing four separate plastic cases - were initially reported missing to the British Transport Police shortly after 7.30am on Thursday, after the train arrived at Didcot, Oxfordshire, a Greater Manchester Police spokesperson said.
Seven packages were found near a railway line in the Folley Lane area of Warrington, Cheshire.
However, three of the packages - made up of a total of 12 plastic cases - are still missing.
Police enquiries are ongoing, the spokesperson said.
The Ministry of Defence-owned munitions were believed to have been taken off the train while it was temporarily stationary in Warrington, and seven of the packages were discarded nearby.