Veterans of the Battle of El Alamein will gather for a special service at Westminster Abbey today, marking its 70th anniversary.The evensong will mark seven decades since the battle in North Africa, which marked the turning point in the Second World War.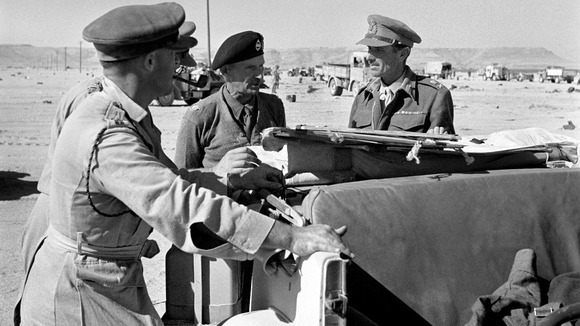 More than 4,000 Allied servicemen lost their lives and almost 9,000 were wounded in the combat that saw General Sir Bernard Montgomery's troops defeat German general Erwin Rommel's Afrika Korps.
At the time of the battle the Allies were fighting to keep their vital supply lines open from the Mediterranean to the East.
But Rommel had inflicted heavy defeats on Allied forces in Africa forcing them back to the village of El Alamein, about 60 miles west of Alexandria.
Recalling the importance of the Allied victory at the Battle of El Alamein, which began on October 23, 1942 and ended on November 4, Sir Winston Churchill said: "Before Alamein we never had a victory. After Alamein we never had a defeat."