The governor of New Jersey Chris Christie said that the state office would close ahead of Hurricane Sandy and he advised school to close from tomorrow.
In a public address, he said: "By the end of the day today you shouldn't be counting on mass transit to be moving you anywhere over the next day or so."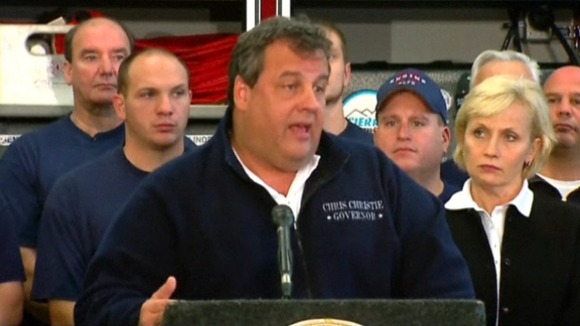 He also said that according to current projections, New Jersey would be "taking the brunt" of the storm as it is likely to make landfall in the state.
Governor Christie has joined Connecticut Governor Malloy in calling on the president to declare a pre-landfall emergency in the state. This would allow the release of funding and other assistance in advance of the storm.