Indonesian President Susilo Bambang Yudhoyono and the First Lady are paying an official visit to Buckingham Palace today.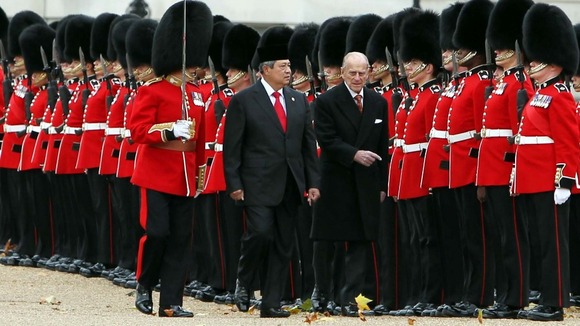 The Queen and Duke of Edinburgh formally greeted The President and Mrs Yudhoyono at Ceremonial Welcome Horseguards.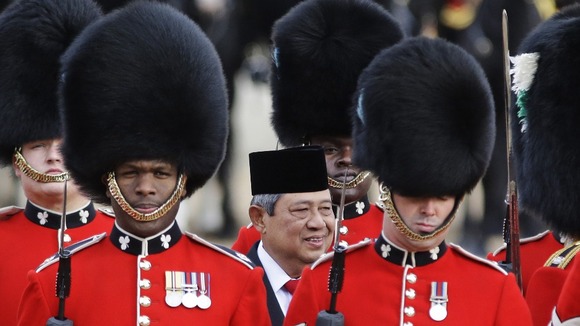 This was followed by state carriage procession along the Mall to Buckingham Palace. The Queen will give a State Banquet at the Palace this evening.