Obama's campaign have announced his plans to resume campaign travel tomorrow, according to AP, after a three-day pause to deal with hurricane Sandy with stops in Nevada, Colorado and Wisconsin.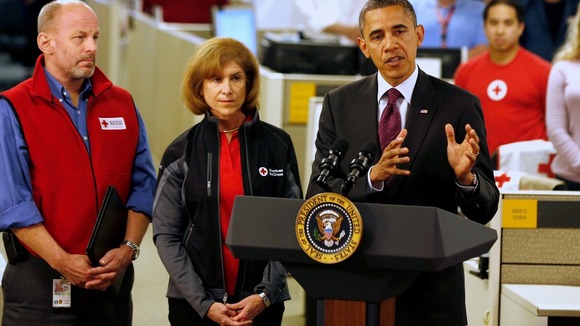 Obama's revised schedule is a political gamble, too. Rather than use the campaign's final Wednesday to woo voters in the tossup states that will decide the election, he will go before cameras with New Jersey's Republican governor, Chris Christie.
Christie is one of Romney's most prominent supporters, and has been a frequent Obama critic.
However since the storm struck Christie has heaped praise on Obama and his handling of the response, a political twist the president's visit is sure to underscore.