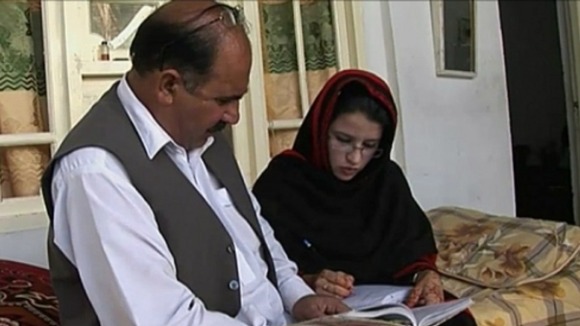 Kainat Riaz has said she is praying for her best friend, Malala Yousufzai, after the pair were attacked by Taliban gunmen on their way home from school three weeks ago.
She told ITV News' Social Affairs Editor Penny Marshall: "I miss Malala. I am praying for Malala."
Both schoolgirls live in Pakistan's Swat Valley where the Taliban has made women's education a target. Kainat was shot in the arm in the attack that left Malala fighting for her life.
Speaking over an internet video connection, she said she was not frightened to return to school and is studying hard.
See the full interview with Kainat on the ITV News at 1:30pm.