Ofqual's report into GCSE English exams found that many schools used the marks pupils received in their first exams and the January grade boundaries to work out what score a pupil would need in their controlled assessment and marked it accordingly.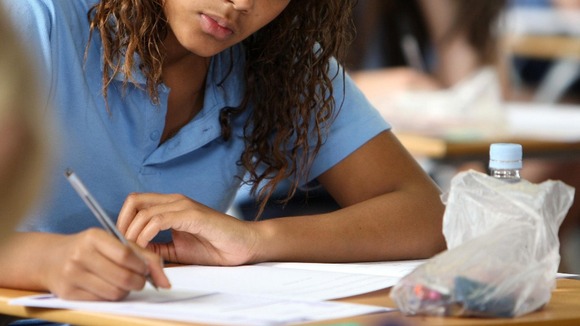 The majority of controlled assessment work was submitted in the summer, and examiners saw evidence of over-marking.
As a result, grade boundaries were raised to take account of this, and led to some students getting lower grades than expected.
Ofqual chief regulator Glenys Stacey said the distribution of this year's GCSE English results, which saw bunching around the C grade boundary, was "shocking".